Our company has been exporting seafood products to the USA, Europe, and Japan since 1990.
Over the years we have successfully acquired and maintained multiple globally recognized certifications such as Aquaculture Stewardship Council (ASC), GLOBAL Good Aquaculture Practice (GLOBAL G.A.P.), Global Aquaculture Alliance Best Aquaculture Practices (GAA BAP), and British Retail Consortium Global Standards (BRC), as well as HACCP and GMP certifications from the Ministry of Marine Affairs and Fisheries of the Republic of Indonesia. These certifications are proofs of our continuous commitment to maintain excellent operations and to supply high quality seafood products to our customers in both domestic and international markets.
Raw Product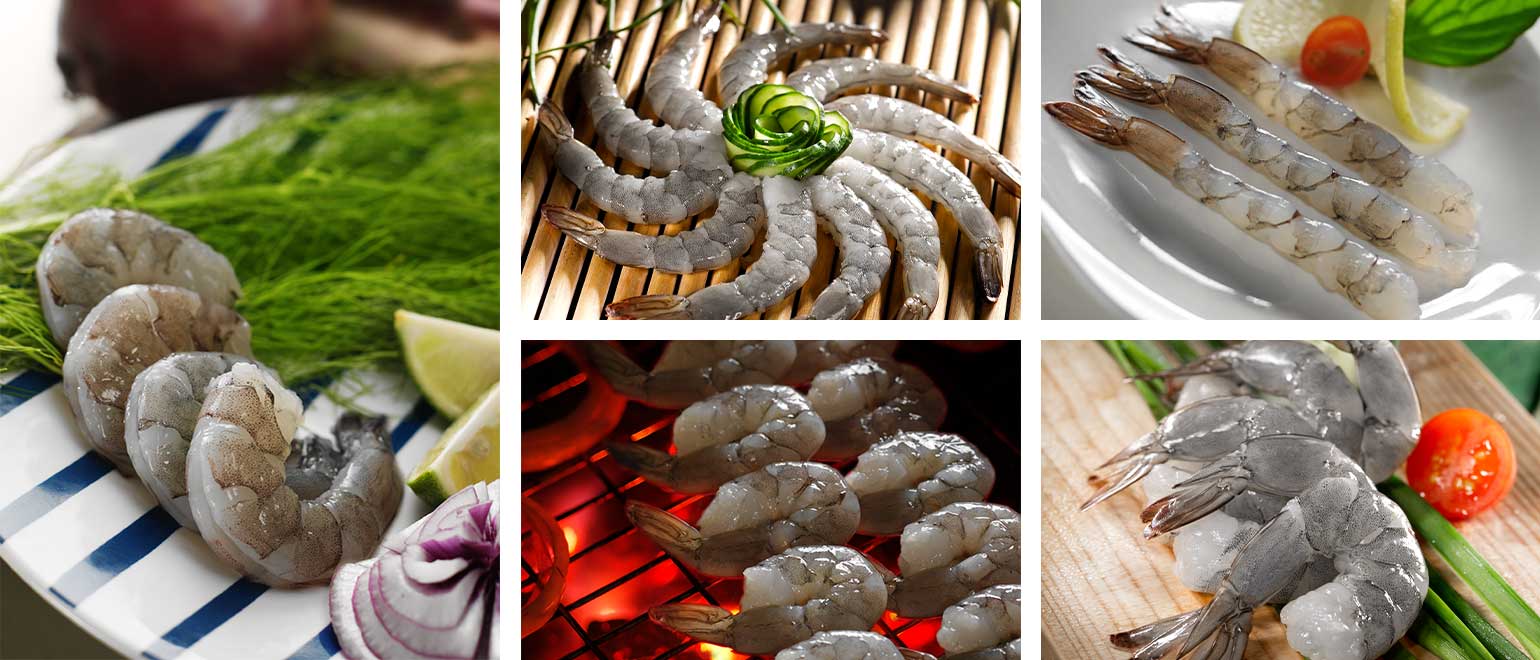 Cooked Product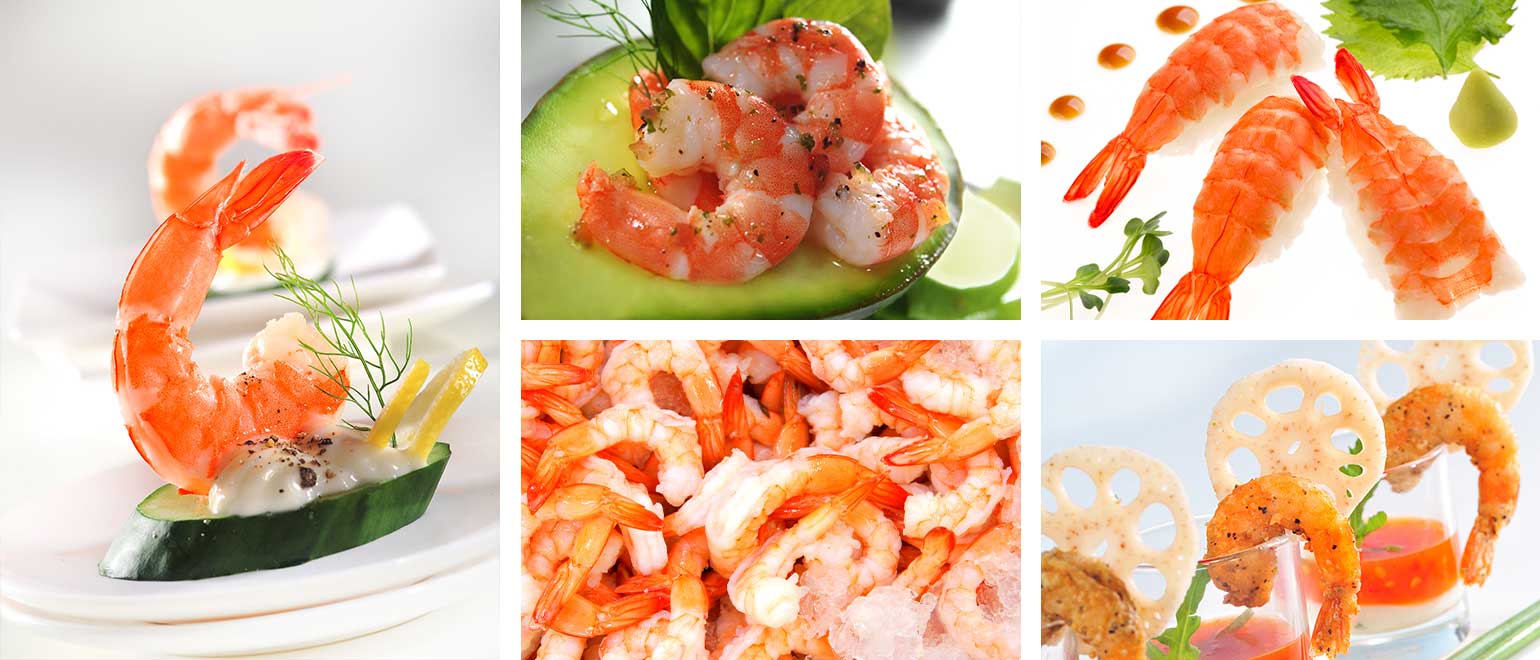 Breaded / value added product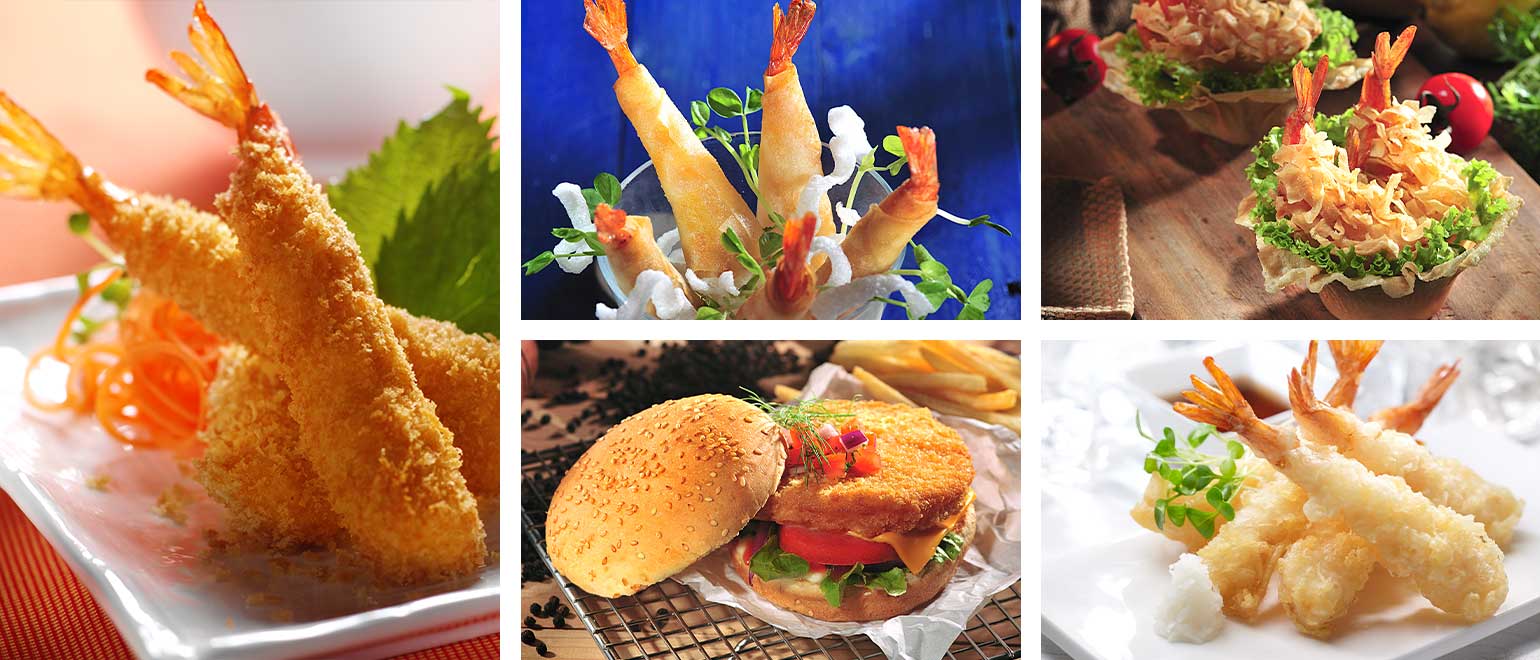 Our companies have nurtured many notable long-term business partners in the USA, Europe and Japan. Some have been doing business with our company since the 1990s. We supply them with our company's brands of products as well as private labels i.e., buyer's brand. All our partners value not only the very high standards of our product for freshness, quality, safety and traceability, but also the reliability of on-time order fulfillment.
Bird River Brand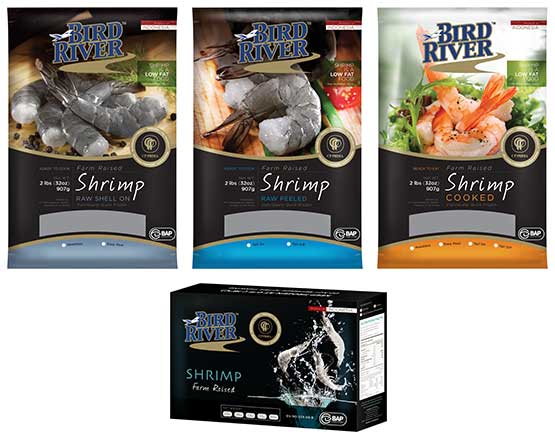 Speaking about our company's brand and presence in the market, Bird River™ brand is inseparable, it is one of the biggest intangible assets we own and we are very confident in promoting it everywhere around the world, Bird River™ becomes synonymous with consistently high quality frozen shrimp products throughout the years of distribution. In the USA, Bird River™ branded products even have its own niche market and loyal customers and we are proud to keep it that way.